There is no denying that Jancis Robinson is one of the most established and respected names in the wine industry. So it is even more important to take note when such a prominent figure of the wine industry establishment acknowledges and comments on the growing use of alternative wine packaging, much less endorses the benefits of such.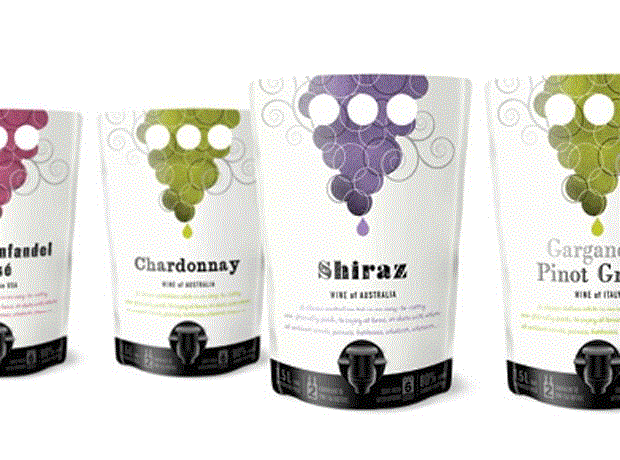 Recently on her website she poses the question, "Why does wine have to be in a bottle?" – especially those wines bought for immediate enjoyment. She notes the growing popularity in the U.K. of the 1.5-L rigid pouch and PET bottles, even commenting on their increasingly stylish packaging of the latter. Her main take on the benefits are on the environmental savings in production, packaging weight, and recycling, quoting Michael Schmelzer of Monte Bernardi in Chianti Classico discussing their move to Tetra Pak® for a line of their wines:
"… Compared with wine in glass, a litre of delicious organic wine in Tetra Pak costs 75% less in packaging, and 50% less to transport. These savings allow us to offer a wine that retails at 35% less, while giving our customers 33% more wine (a litre v 750 ml).
"… The current lightest glass bottle weighs only 10% lighter than a standard glass bottle*, a saving of 40 grams, which equals the total weight of a one-litre Tetra Pak!"
Europe in general has been leading in the adoption of alternative wine packaging. U.K. grocer chains Asda and Sainsbury both launched private label rigid pouches in their stores, with the producer and co-packer IPL saying that actual growth outstripped their production projections by 400%. Both are expanding other control labels with the rigid pouch package.
With the industry establishment – media and trade – recognizing the potential for expanding business and providing economic and environmental benefits, the growth of alternative wine packaging as a market segment is only beginning.
Read the full article on JancisRobinson.com:
Read the press release on The Grocer: